Below are the scheduled seminars for the 2022 San Francisco International Pen Show. We may add more seminars as we get closer to the pen show, so stay tuned!
In general, seminars at the pen show are free for all attendees. Some seminars may charge for materials to be able to participate.
Unless specified otherwise, sign up sheets will be available at the pen show's registration desk on the day of the seminar.
For any questions regarding these seminars, you may send an email to: classes@sfpenshow.com.
---
SEMINARS-AT-A-GLANCE
Beginners Guide to System Techo
Presented by: PLOTTER USA
Saturday: 11:00am-12:30pm
The Parker Archives: A True Industrial Heritage
Instructor: Geoffrey S. Parker
Saturday: 1:00-2:30pm
Stationery Meetup
Hosted by: San Francisco Stationery Meetup
Saturday: 3:00-4:30pm
Planner Meetup
Hosted by: Bay Area Planners
Sunday: 9:30-11:00am
Paperchase!
Instructor: Daryl Lim of Musubi
Sunday: 11:30am-1:00pm
Pens for Kids Workshop
Hosted by: Pen Collectors of America
Sunday: 1:30-2:30pm
** Please scroll down for more seminar details **
---
SATURDAY – AUGUST 27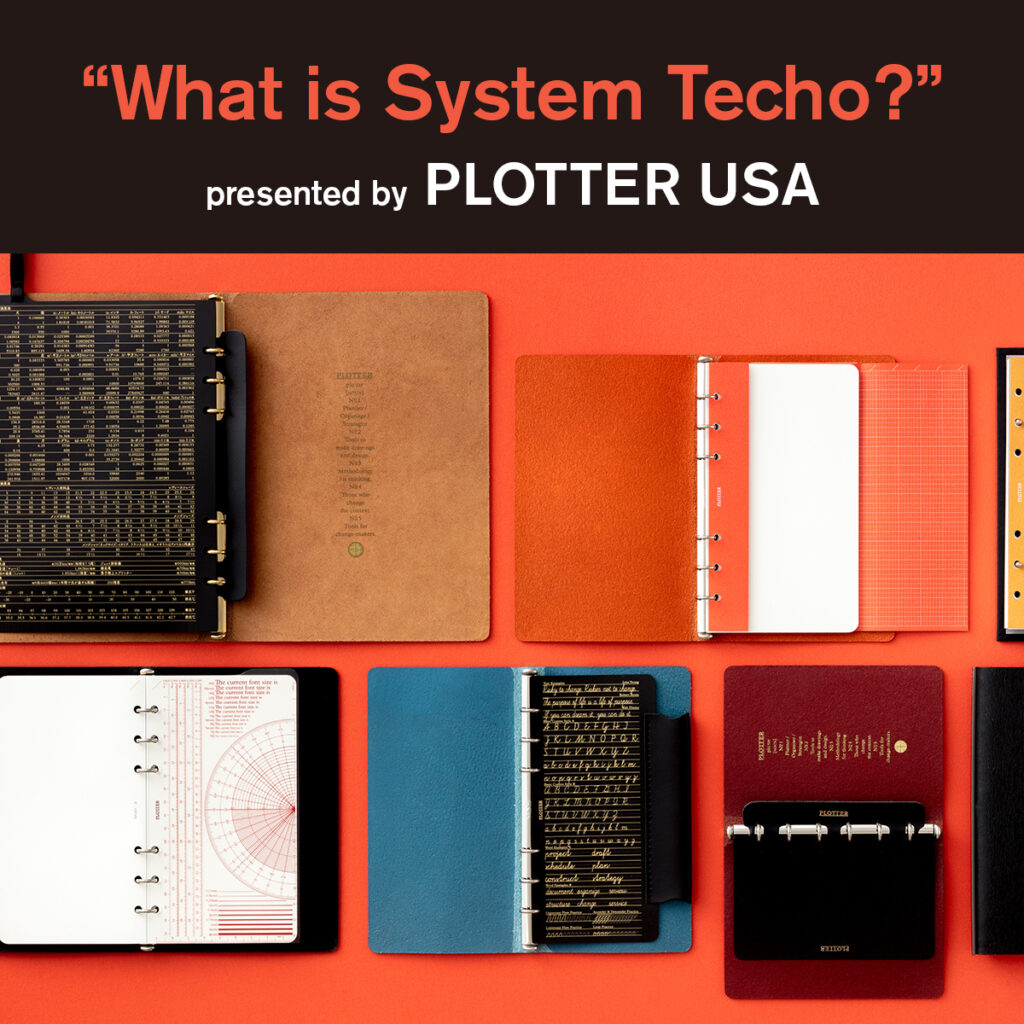 Beginners Guide to System Techo
Presented by: PLOTTER USA
Saturday, August 27: 11:00am-12:30pm
The beginner's guide to "System Techo (システム手帳)", otherwise known as the ring-planner
organization system in Japan. System Techo is a method of organizing and utilizing analog as a planner, diary, or journaling pages with flexibility because of removable pages and a ring-bound form. It is well-loved by users around the world for productivity, project management, and creative expression.
PLOTTER is an analog system that embodies the spirit of system techo with additional design elements that make it the best analog companion for creatives and professionals alike. PLOTTER Leather binders feature quality leather ((Liscio, Pueblo, and Shrink leather) bound by a sleek backplate and mini rings for ease of use.
This seminar is presented by PLOTTER USA team and will showcase different ways to use PLOTTER for work, project management, hobbies, and creative projects. It also demonstrates the flexibility and usability of different sizes for various scenarios. Featuring usage examples from users around the world, this seminar will give you ideas on how to utilize analog in your creative work.
---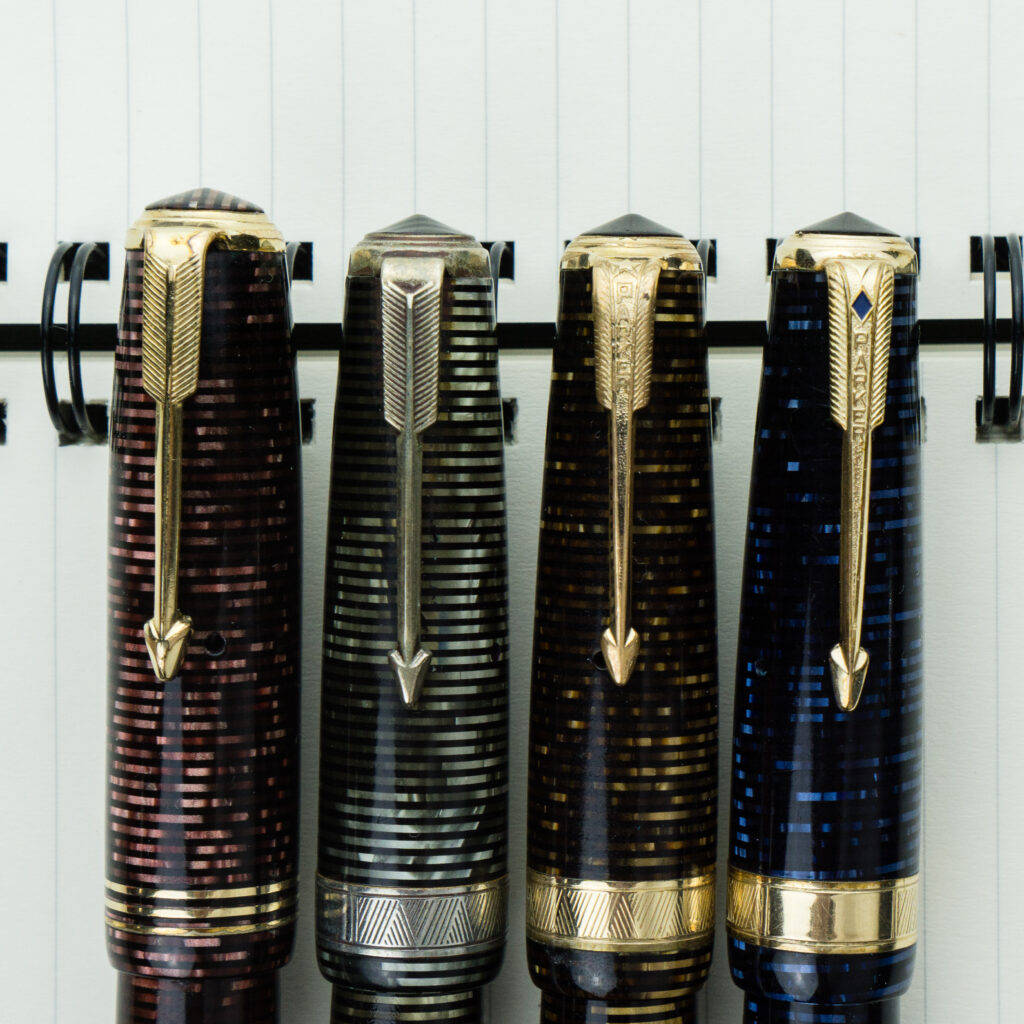 The Parker Archives: A True Industrial Heritage
Instructor: Geoffrey S. Parker
Saturday, August 27: 1:00-2:30pm
---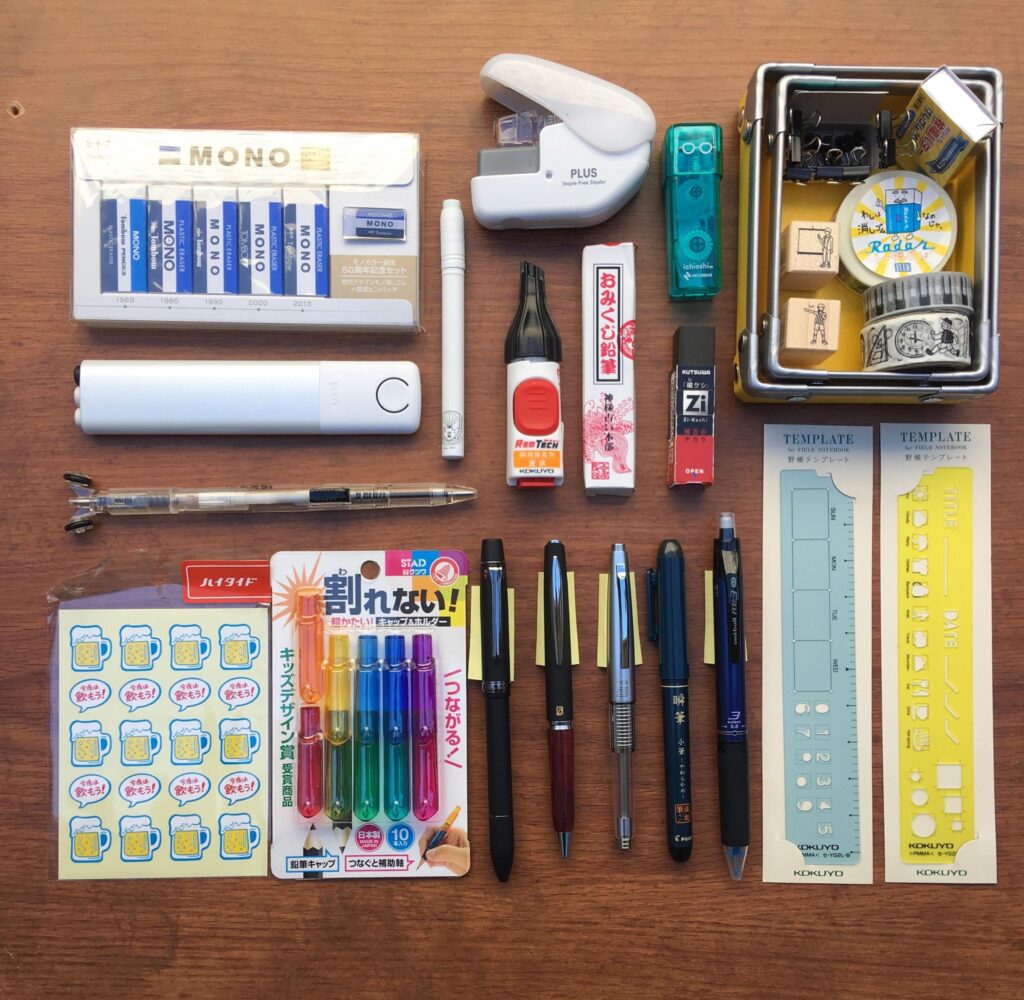 San Francisco Stationery Meetup at the Pen Show
Hosted by: The SF Stationery Meetup
Saturday, August 27: 3:00-4:30pm
The San Francisco Stationery Meetup is a group of stationery nuts who get together every second Saturday in Japantown to show-off and share our latest acquisitions. Our focus is usually on the sub-$20 product range of awesome and functional daily-use products. We are grateful to have Maido Stationery as a regular sponsor, each month giving us early access to their latest imports from Japan.
At this session, we will give you a feel for the group's activities with tables full of our own stash of planners, stencils, pencils, sharpeners, and innovative Japanese stationery products for you to play with. Take a break from the $500~ products on the show floor, and spend a little time playing with the awesome products that don't burn a hole in your wallet.
---
---
SUNDAY – AUGUST 28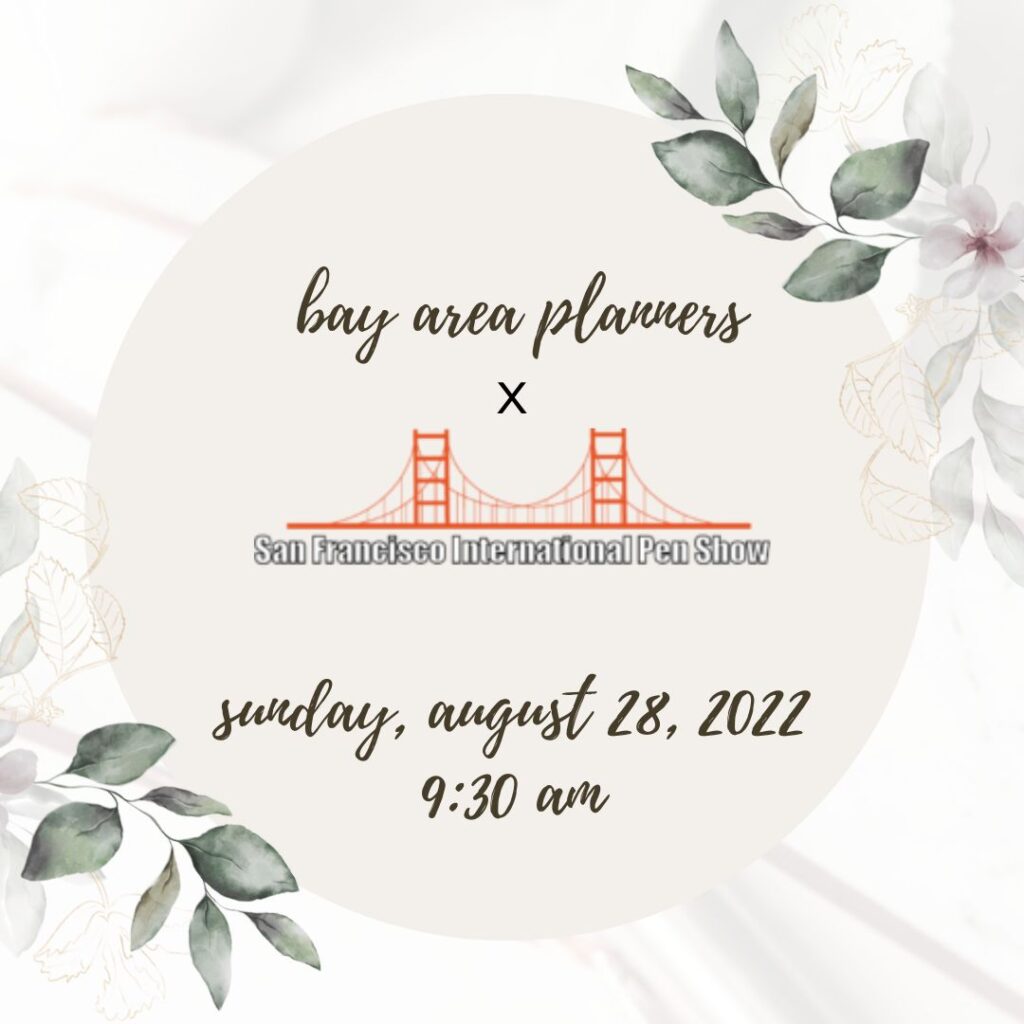 Planner Meetup
Hosted by: Bay Area Planners
Sunday, August 28: 9:30-11:00am
Bay Area Planners is excited to host a planner meetup at the 2022 SF International Pen Show!
Our meetups are very informal. Feel free to bring your planner(s), chat about your planner setup and your plans for next year's setup, share your planner setup and spreads, bring your planner accessories (pens, stickers, washi) to work on your planner at the meetup, and to the extent attendees are willing, sample each others' washi; look at, hold, or try each others' fountain pens; and check out each others' planner covers! All planner users are welcome.
Hosts: Patty (Bay Area Planners founder), and Cheryl (guest host)
Questions? DM Patty on Instagram at @bayareaplanners!
Giveaway
We will host a giveaway with a bag of planner goodies, donated by our generous planner community and your host(s). Example goodies include stickers, pens/pencils, small notebooks, washi samples, etc. Each person who attends before 10:45 am and is interested in entering will get 1 entry into the giveaway. The giveaway winner will be selected by a random number generator.
If you'd like to donate planner accessories to the giveaway bag, please bring them and hand them to one of the Bay Area Planners hosts. The giveaway will be held at 10:45 am. You must be present at the time of the giveaway winner announcement to claim your prize. If you are not present, a new winner will be drawn, also by a random number generator.
COVID Notice
Please check with Grand Bay Hotel San Francisco and the local ordinances in Redwood City, San Mateo County, and the State of California for the latest recommendations and legal requirements for mask usage and vaccination requirements.
***This event may be cancelled or rescheduled depending on the current pandemic situation, the availability of your host, Patty, and other circumstances that may be out of our control. ***
Bay Area Planners was founded by Patty Tsai in 2017. When we first started, we hosted a variety of planner meetups in the Bay Area to encourage users of the Hobonichi Techo to get together, share their Techos, and view Hobonichi covers in-person. Over time, we've expanded to inviting all planner users, and expanded even beyond planners to inviting stationery and pen aficionados! Soon, Tori joined Bay Area Planners as a host. Since her move out of the Bay Area, Caitlin is also now one of our hosts for meetups.
We're a diverse group of community members that use and are interested in using paper planners, including but not limited to Hobonichi Techo, Traveler's Notebook, Happy Planner, and more. Since the pandemic, Bay Area Planners has also begun hosting virtual meetups, expanding our community to planner users around the world. We've hosted over 45 meetups since 2017, with some meetups having up to over twenty attendees. Find out more about Bay Area Planners at https://tiny.cc/bayareaplanners.
---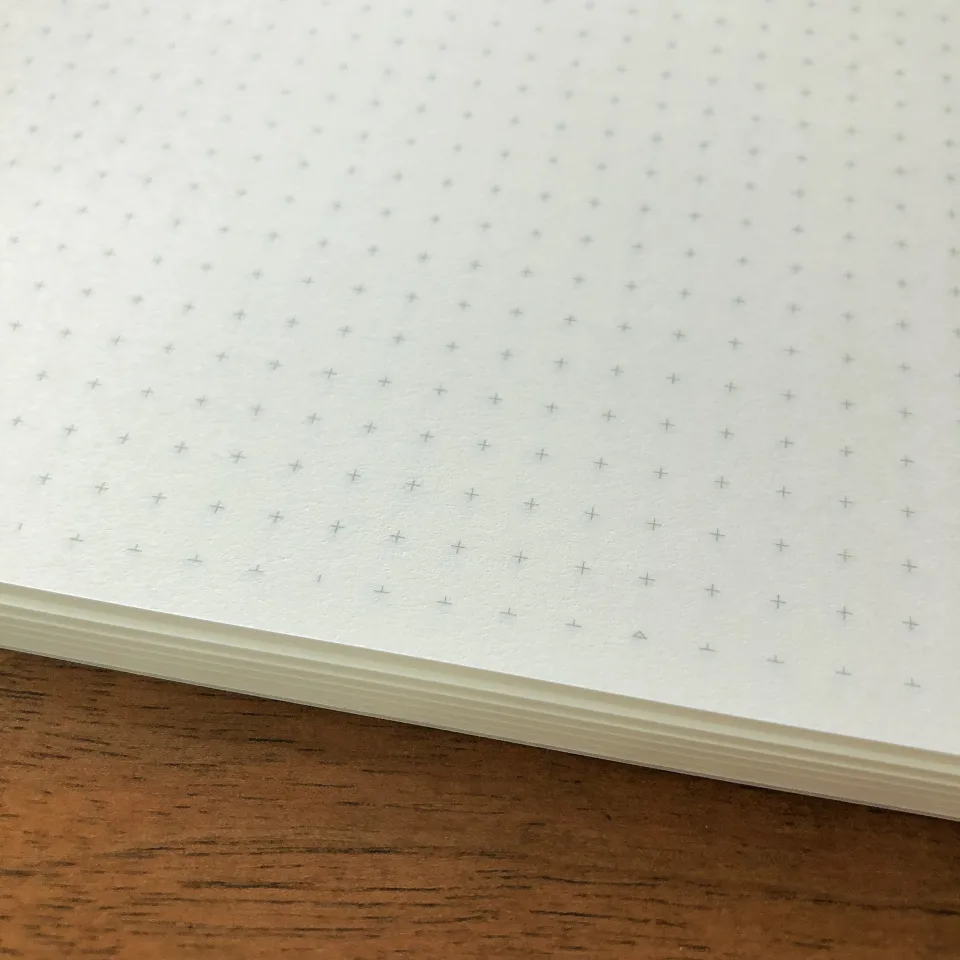 Paperchase!
Instructor: Daryl Lim
Sunday, August 28: 11:30am-1:00pm
Link to Register: PAPERCHASE
Join Daryl of Musubi for a special paper tasting event that will challenge your knowledge and understanding of what makes paper fountain pen-friendly.
Each team will receive a pack of paper with uniquely coded sheets. Link up with other teams and figure out which of your sheets match, then work out the properties of each paper. We'll reveal the answers at the end and see how many you got right!
You may come in teams of three, or form teams at the door.
Please note the following event rules:
This event is free, but you must have a paid show ticket to attend. We will accept donations at the door, with all proceeds going to registered charities that assist low-income families. The suggested donation is $10.
As this is a high-interactivity event and the atelier works with persons with disabilities, many of whom are immunocompromised, properly-worn face masks covering the nose and mouth will be required throughout the event. There are no exceptions to this rule.We will have spares at the door if you forget yours.
Attendees will be decided by lottery, and the list of successful entrants will be posted both at the main show reception and the Musubi table. You may sign up at show reception to be waitlisted in case of no-shows.
Please bring a few of your favourite pens loaded with ink. Pencils and other writing instruments are also welcome.
---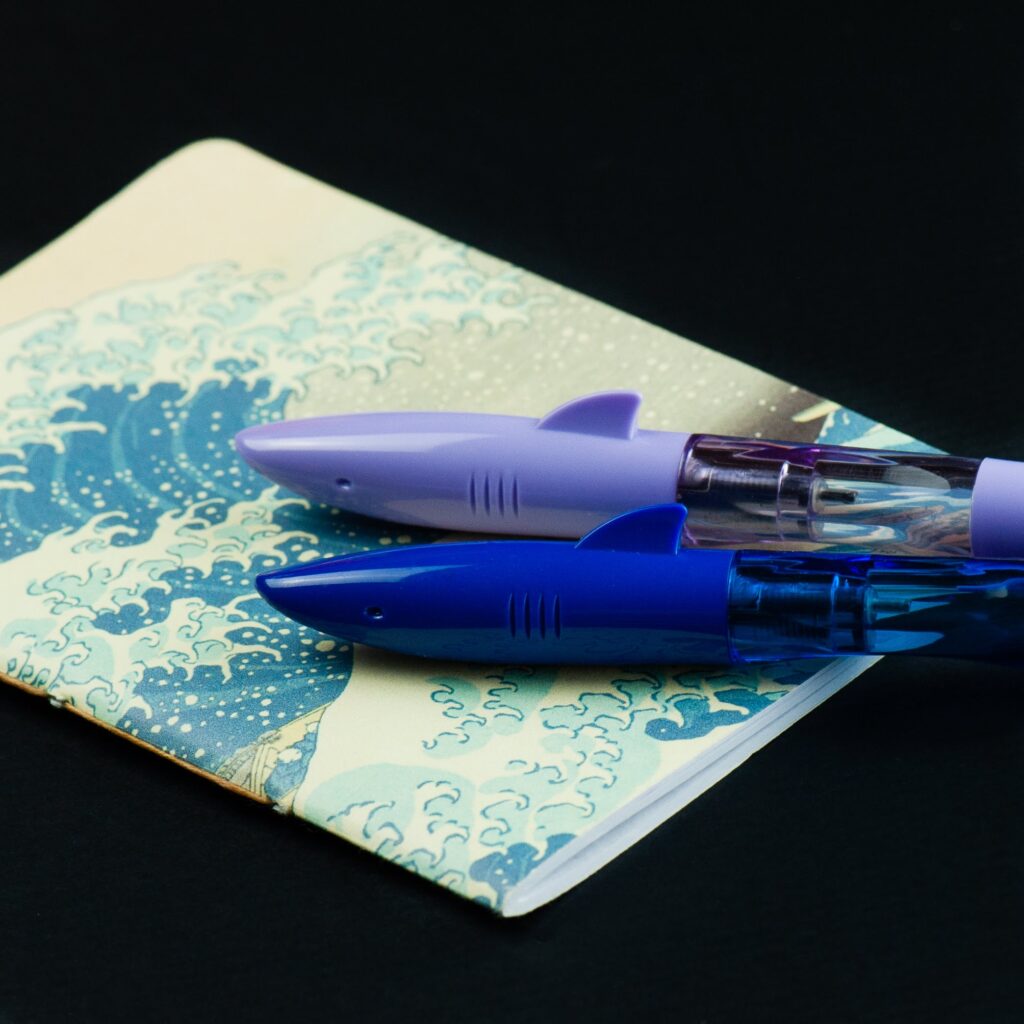 Pens for Kids Workshop
Hosted by: Pen Collectors of America
Sunday, August 28: 1:30-2:30pm
In this seminar, Gary Naka and other volunteers from the Pen Collectors of America will teach the next generation of pen collectors. They will cover the history of writing instruments, from humble reeds to the fountain pens we love, and introduce kids to proper fountain pen usage. The goal is simple: write a thank you note to someone, preferably with the new pen won during the Pens for Kids Scavenger hunt.
No fees or materials required to attend. Just bring curious minds!
The Pen Collectors of America® (PCA) is a collector-run registered nonprofit educational organization, serving all interested in the history, collecting, and use of fountain pens and other writing instruments.
Membership is open to all, and includes three copies per year of the PCA's magazine, the Pennant®, plus an illustrated PCA calendar. Rates are $45/year within the USA, $70/year outside. Please visit https://pencollectorsofamerica.org/ for more information.