Paid Classes for the 2022 San Francisco International Pen Show
We are happy to announce the classes for the 2022 San Francisco International Pen Show! Additions may happen at any time, so stay tuned.
For 2022, class instructors have limited the number of students per class for the safety of everyone involved, and for COVID precautions.
Pre-registration and payment is required to secure your spot for any tuition-based class.
Each student attending a class below requires a show pass for the day of the class itself. The class tuition fees do not include the required show pass. You may pay for a show pass when you get to the registration desk, or reserve and pre-pay for an All Access Pass.
Unless noted otherwise, cancellations will be accepted up to one week prior to the pen show. No refunds will be provided afterwards.
For any questions, please send an email to: classes@sfpenshow.com.
---
FRIDAY – AUGUST 26
Mad Scientist Mode On (MSMO)
Instructor: Leigh Reyes
Friday, August 26
1:00-3:00pm
Limit: 15 students
To register, please send an email to:classes@sfpenshow.com
Tuition: $TBD
Class Description: TBD
---
SATURDAY – AUGUST 27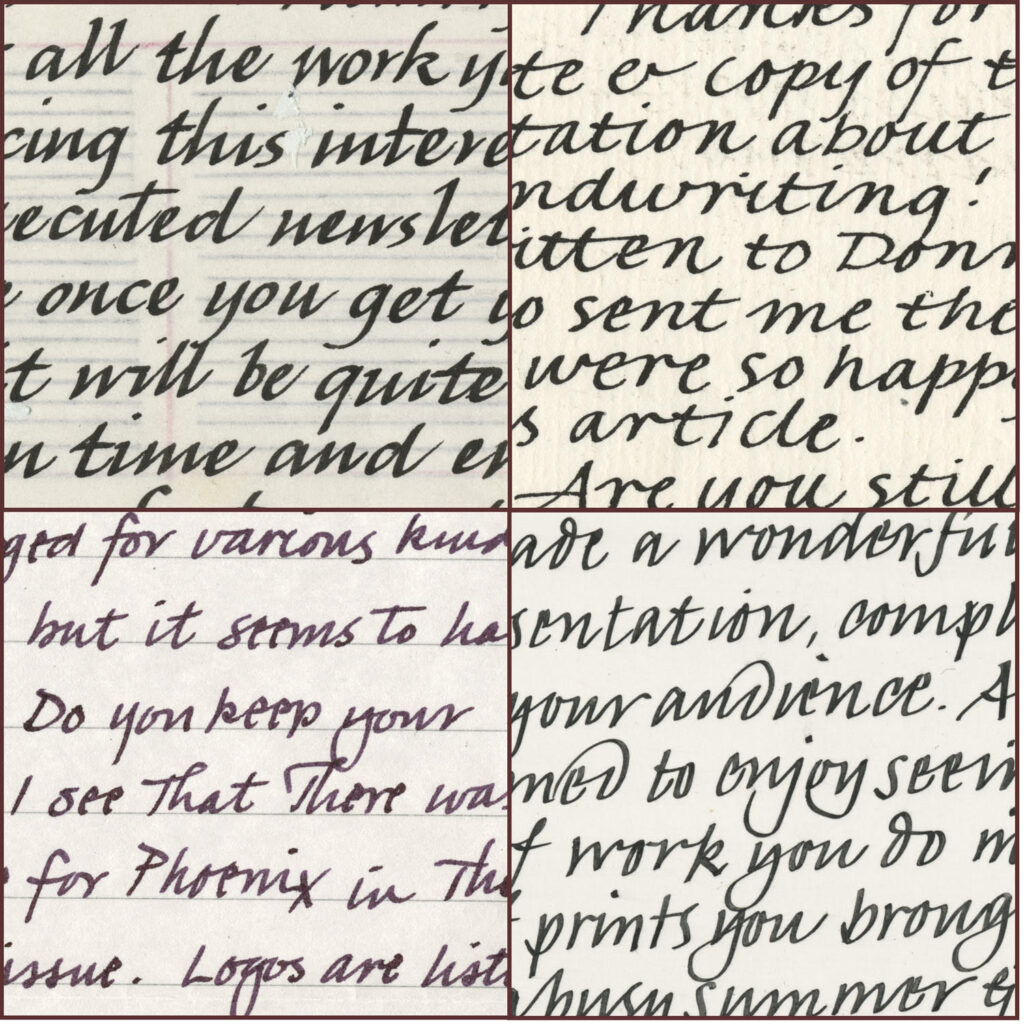 Beautify Your Handwriting Using a Flat Nib Pen
Instructor: Sherrie Lovler
9am-2pm (with 1 hour lunch)
Tuition: $95
Limit: 16 students
By simply using a flat nib pen, held in the proper way, your handwriting will look significantly better. But what if you knew the secrets professional calligraphers use to create a personal style? We will begin with your current handwriting and experiment with changes in rhythm, speed, height, stretching and compressing, even adding a flourish or two. The goal is for you to enjoy your handwriting enough to make you want to . . . well . . . write letters again!
$95 includes a felt tipped flat pen and paper. If you have a flat nib fountain pen 1.1 mm or smaller nib, bring it.
Entry fee to the San Francisco Pen Show is extra, to be paid on arrival.
Masks (well-fitting, protective masks, preferably N-95, KN-95 or KF-94) will be required in the classroom. Class limited to 16 students.
Register for the class here: https://www.artandpoetry.com/register/beautify-your-handwriting
---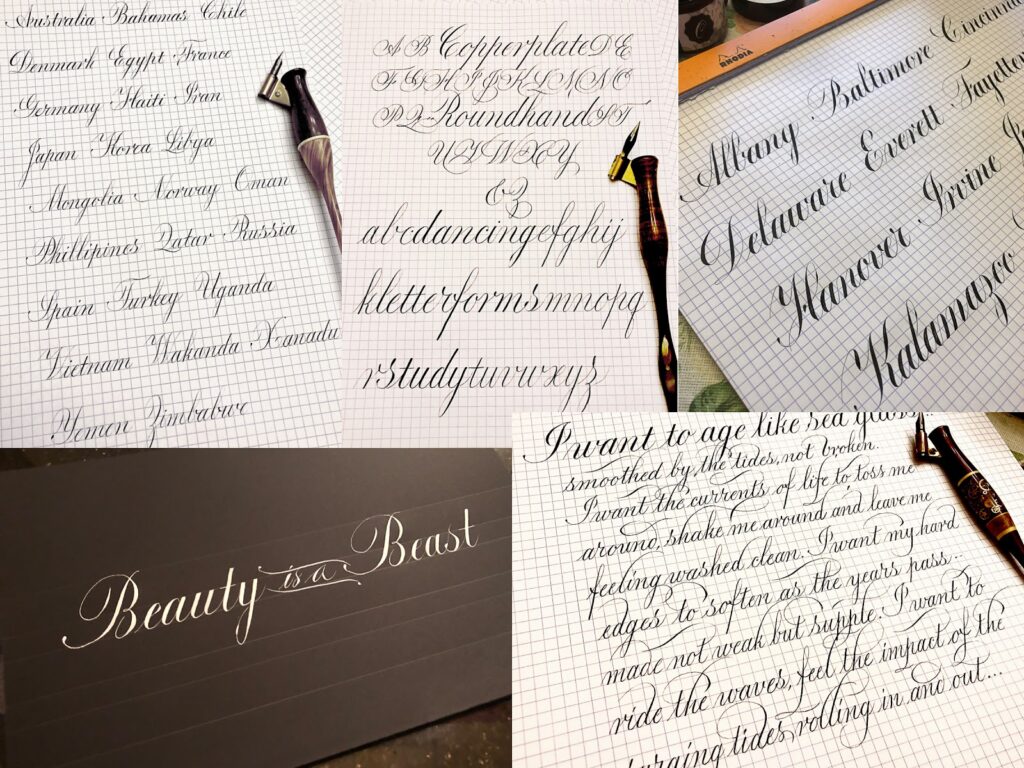 Copperplate Calligraphy
Instructor: Nik Pang
9am-12pm
Tuition: $80
Limit: 20 students
Come learn the beautiful calligraphic style of copperplate script! Copperplate calligraphy, also known as roundhand, engrosser's, and engraver's script, is considered by most to be the mother of all pointed pen hands. It still stands as one of the most recognizable and highly demanded design elements in pointed pen calligraphic works.
In this course, we will go over a concise version of its history and learn to use dip pens in order to form the basic strokes of its construction. This course is geared towards beginners but those with more experience may attend it as a refresher course and I do my best to teach to the level of each individual in the second half of the course (plus it's always nice to have experienced attendees help).