To view all the classes and disclaimers for the 2023 San Francisco Pen Show, please proceed to the: Classes (tuition based) page.
---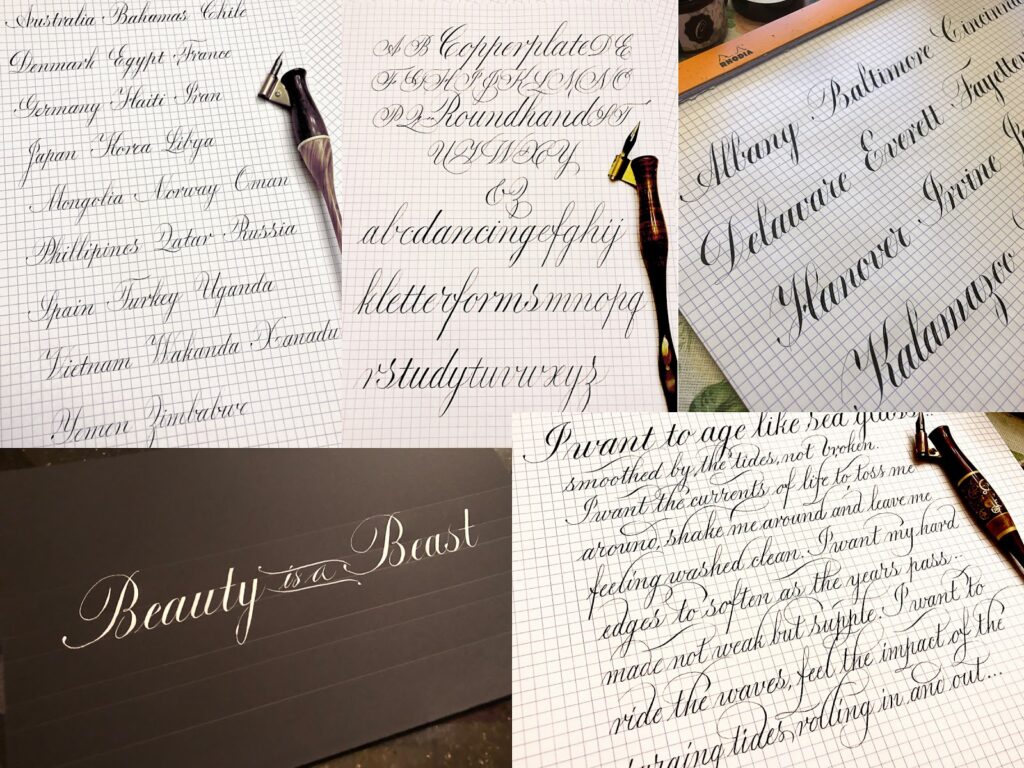 Copperplate Calligraphy
Instructor: Nik Pang
9:00am-12:00pm
Tuition: $80, materials and tools included
To register, please send an email to: [email protected]
Come learn the beautiful calligraphic style of copperplate script! Copperplate calligraphy, also known as roundhand, engrosser's, and engraver's script, is considered by most to be the mother of all pointed pen hands. It still stands as one of the most recognizable and highly demanded design elements in pointed pen calligraphic works.
In this course, we will go over a concise version of its history and learn to use dip pens in order to form the basic strokes of its construction. This course is geared towards beginners but those with more experience may attend it as a refresher course and I do my best to teach to the level of each individual in the second half of the course (plus it's always nice to have experienced attendees help).
The course includes all the tools (nibs, holders, papers, handouts). Attendees are welcome to bring their own supplies for use if they wish. I also encourage attendees to bring a pencil and ruler with them.
Nikola Pang is a calligrapher from California who has been studying and practicing classic western calligraphy professionally since 2013. He has done event work for clients including Montblanc and Cartier and a number of private commissions. Currently he does contract certificate and special awards work and teaches classes in letterform and calligraphy at Stanford University.
---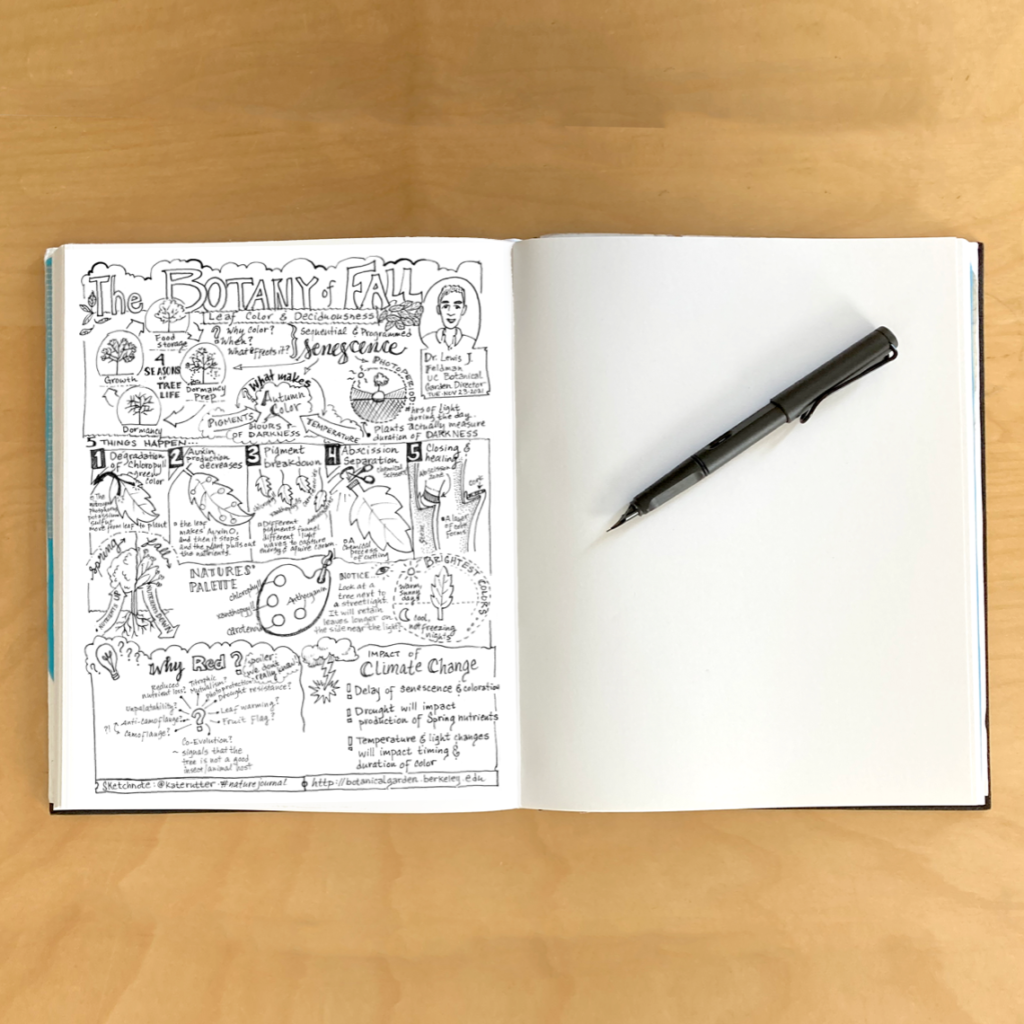 Visual note-taking (aka: sketchnoting) is a creative practice with many applications in personal, professional, and community life. If you're familiar with the basics of sketchnoting, this session will take your skills to a whole new level.
In this advanced hands-on workshop at the SF Pen Show, you'll expand your visual vocabulary and develop personal iconography customized for the types of notes you commonly create. You'll learn how to quickly tweak common lettering styles to add visual interest and structural hierarchy to your notes, practice adding people & portraits to your notes, and experiment with basic concept models to simplify complex content. You'll learn to use color and contrast to add dimension to make your notes more dynamic and impactful. Throughout the session, real-time practice will put your new skills to use.
This workshop is structured as a collaborative learning environment, meaning that you'll learn with and from the other participants in a high-engagement setting with lots of participation. Come prepared to show, to share, and to celebrate new connections with your fellow sketchnoters.
You'll leave the session more confident in your skills, inspired with new techniques, and with a toolkit of new methods and resources for taking your sketchnoting to the next level.
Please bring:
Examples of your previous sketchnoting work
Your favorite writing pens
Your favorite notebook/paper/journal/sketchbook
A grey marker, pen with ink or grey pencil
Color media that you like to use (such as colored ink, markers or pencils)
Your enthusiasm and energy
These materials will be provided:
Regular letter-sized paper
Pre-printed workbook for activities
An assortment of colored pencils/markers for use during the session
A box where you can store your inner critic during the session
About the Facilitator:
Kate is a sketchnoter, graphic facilitator, nature journaler, and a lover of all things sketchy. As principal at Intelleto, she creates visual explanations that make complex ideas simple, memorable and shareable. Kate has been a visual practitioner for over 25 years, using a broad range of sketching techniques to support communication in organizations big and small. She's sketchnoted 100s of events, led workshops for clients including the Stanford d.school, Uber, Walmart Labs, Google, Singularity University and General Assembly, and teaches interaction design at the California College of the Arts. Kate believes that sketching is the engine of curiosity, that sharpie pens smell like ideas, and that the touch of pen to paper opens a world of personal expression, wonder, and magic. Kate tweets and instas at @katerutter, blogs at www.intelleto.com and co-hosts the NSFW podcast What Is Wrong With UX.
---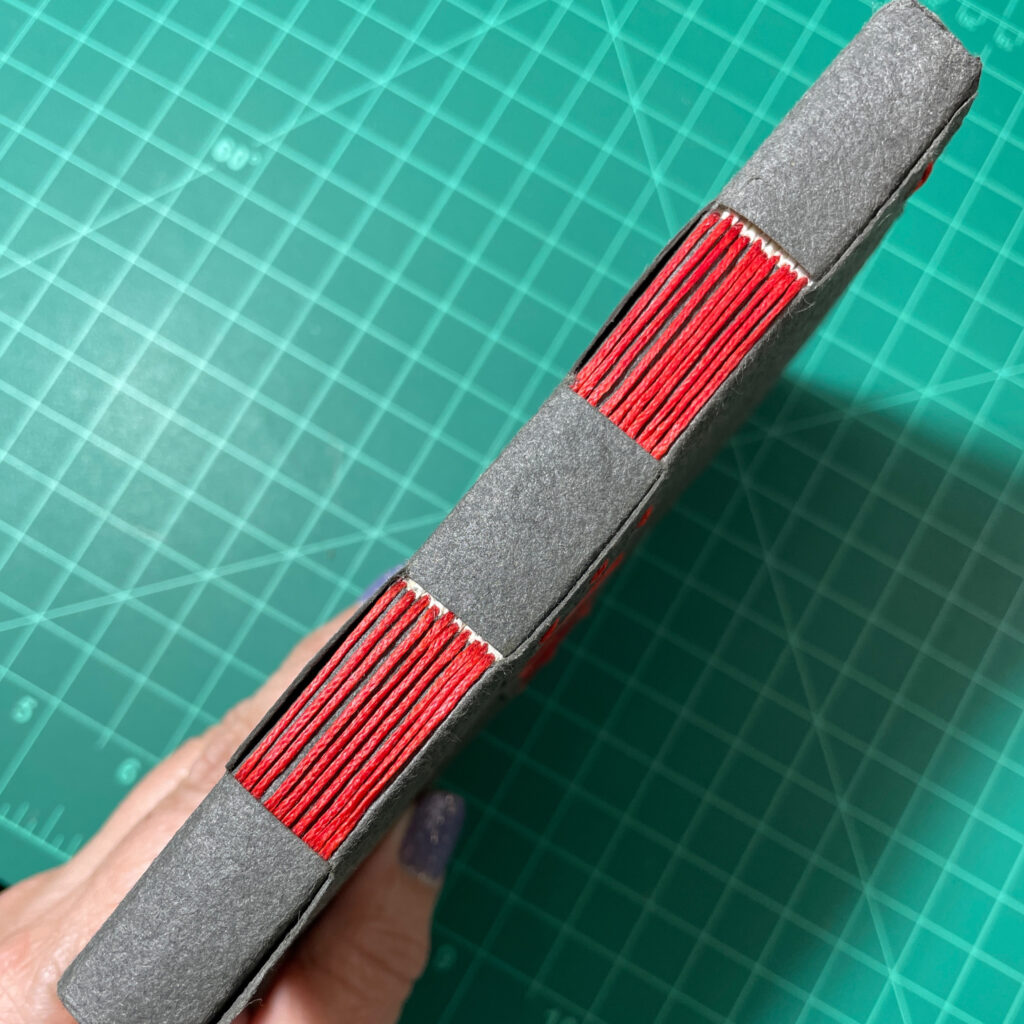 Crossed Structure Binding Class
Instructor: Cheryl Ball
9:00-11:00am
Tuition: $75, all materials included
Limit: 16 students
This class is now full. To be placed on the waitlist, please email: [email protected]
In this 2-hour workshop, we'll make a blank notebook using fountain pen-friendly paper.
This binding was invented by Carmencho Arregui, a Spanish bookbinder and conservator. It's based on the traditional long-stitch binding. The Crossed Structure binding employs traditional bookbinding methods but allows for personalization and self-expression through the use of colorful materials and finishing touches
Beginners welcome.
---
TRAVEL & SKETCH at TRAVELER'S CAFÉ with Janet Takahashi
Instructor: Janet Takahashi
11:30am-2:00pm
Tuition: $95
Register for this class here: Sunday-Janet-Takahashi
Note: This class is sold out.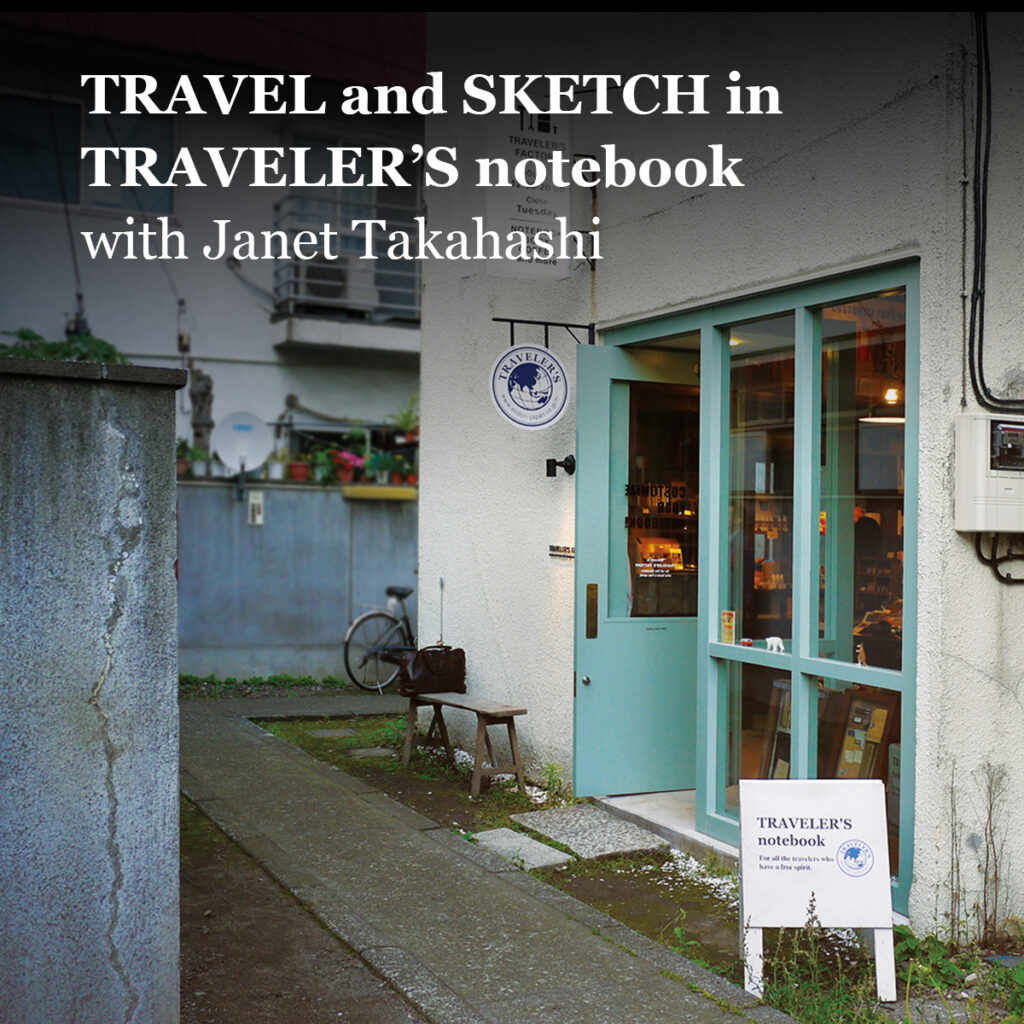 Artist and Urban Sketcher Janet Takahashi is an avid TRAVELER'S notebook user and loves capturing scenes and stories in her travels with her sketchbook and paint palette. She will take you on a trip to TRAVELER'S CAFÉ and you'll learn how to paint different drinks, mix colors from an existing palette, and enjoy your next trip to a coffee shop. You can TRAVEL and SKETCH anytime, anywhere with TRAVELER'S notebook.
Learn more about Janet Takahashi at https://janettakahashi.com/
---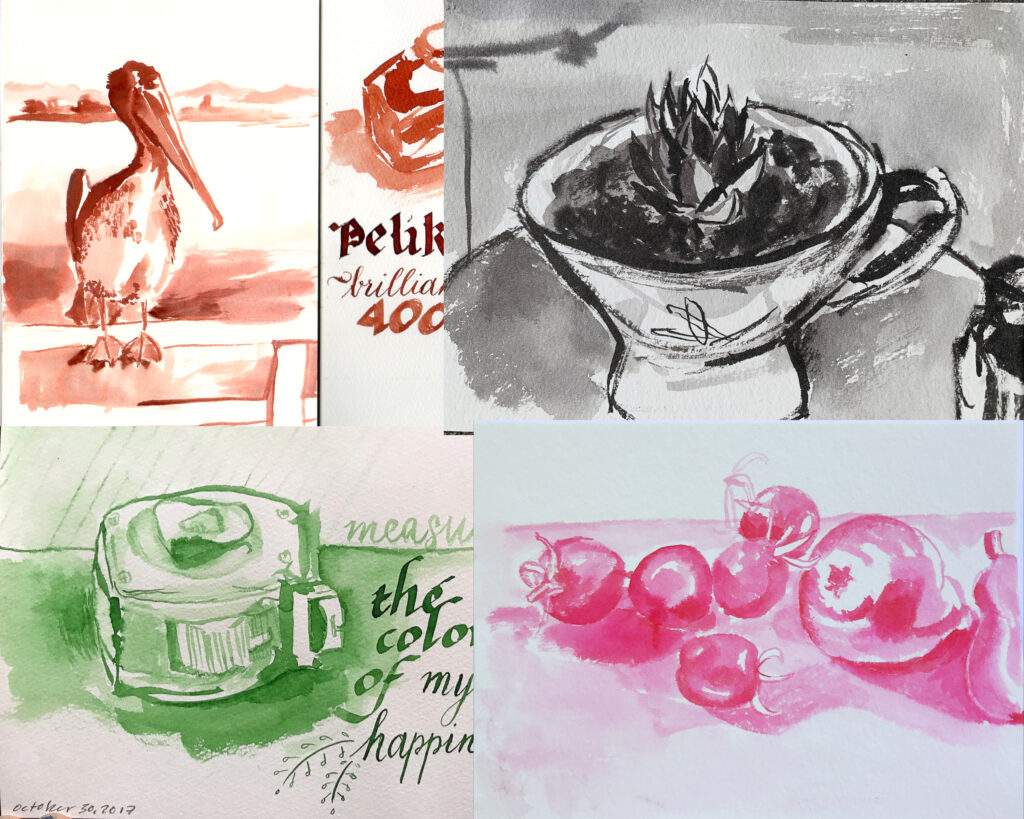 Inkwash Workshop: Painting with Ink
Instructor: Julia van der Wyk
1:00-3:00pm
Tuition: $85
Limit: 15 students
Register for Julia's class here: https://artworkatrium.com/
This one is for the ink-lovers! Learn brush and ink techniques to explore the depth and range of your favorite inks! Students will practice brush handling, experiment with water and paper, and create an art piece in this hands-on workshop.
Bring an object for still life, or paint from memory and imagination. Materials included in class fee.
---
Basic Nib Care & Tuning
Instructor: Sunny Koh
1:30-4:30pm
Tuition: $70, tools and materials included
This class is now full. To be placed on the waitlist, please email: [email protected]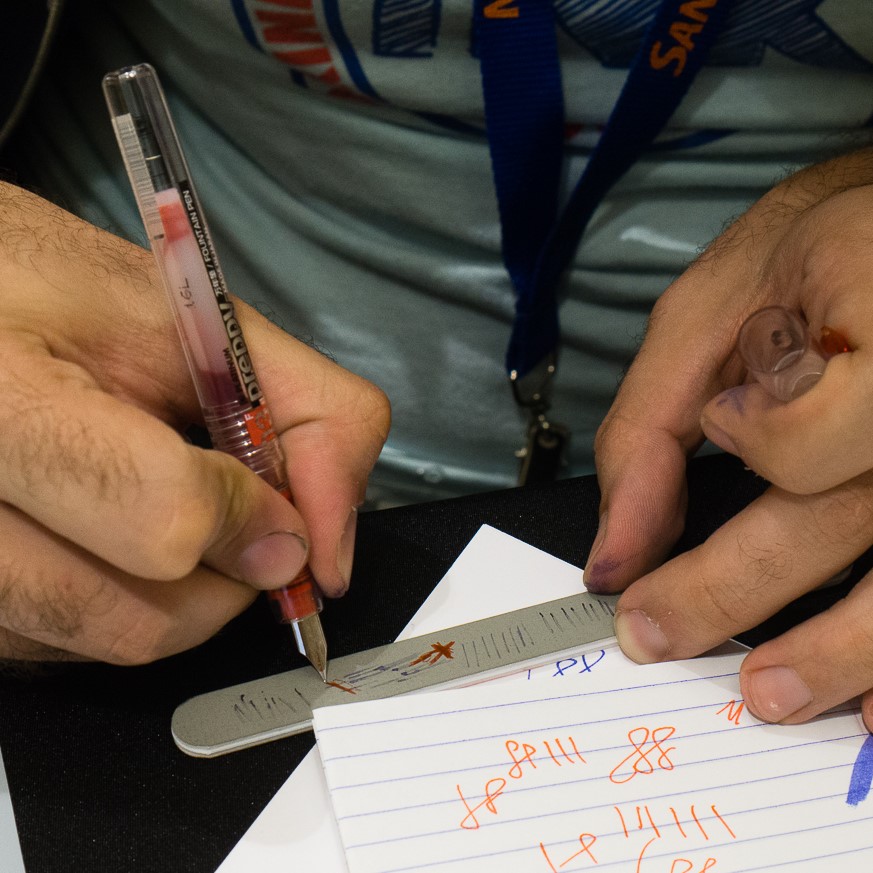 Do you want to learn how to diagnose and smoothen problem nibs? Learn from Nibworker Mr. Sunny Koh with hands-on instruction on pen maintenance, nib diagnostics and simple repairs and smoothing.
Learn how a Pen and Nib works
How to use a Loupe for diagnosing problems
Understand the perfect nib geometry
Testing the pen ink flow using the Japanese techniques
Tine alignment and flow adjustment
Nib smoothing using the Binderize Method
---
---