To view all the classes and disclaimers for the 2023 San Francisco Pen Show, please proceed to the: Classes (tuition based) page.
---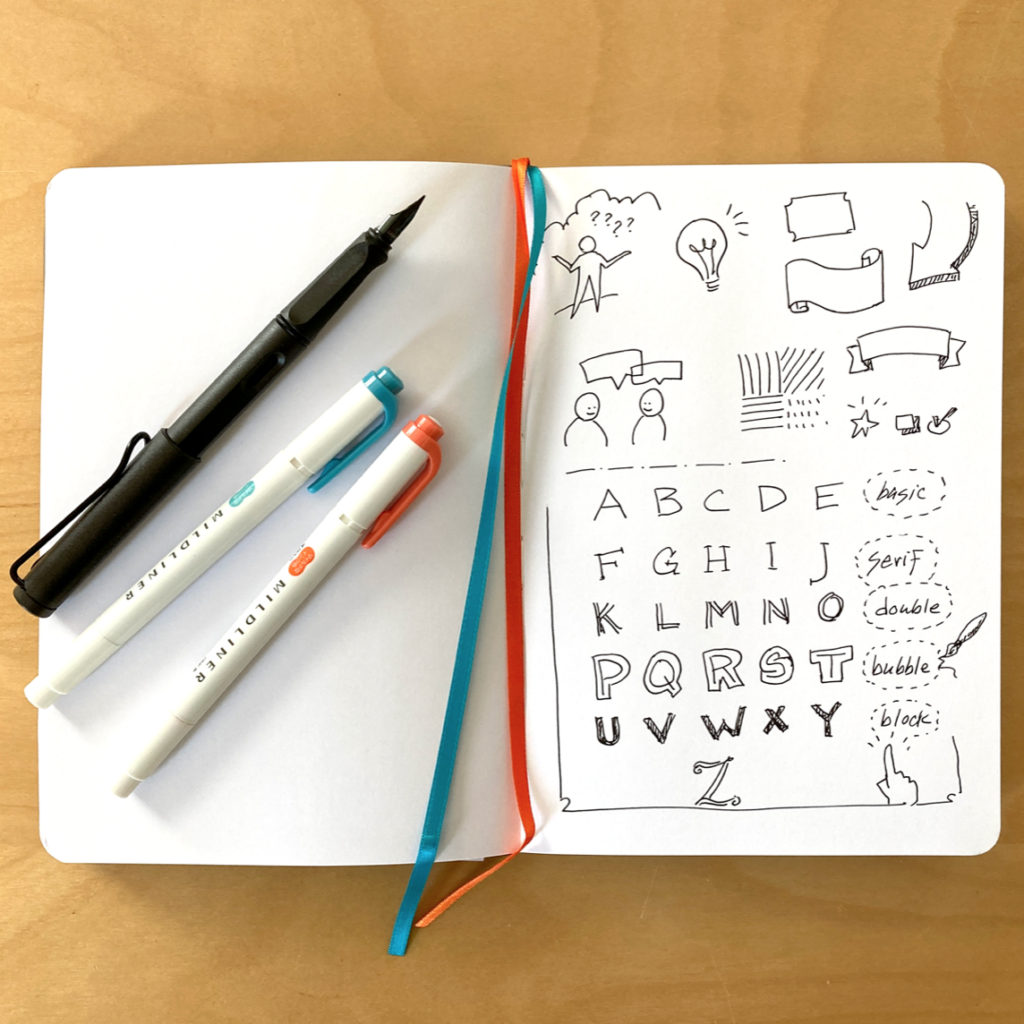 Visual note-taking (aka: sketchnoting) is a fabulously fun technique used to transform simple notes into rich visual summaries. It's a great way to capture ideas, to remember them, and to share them with others. Whether used as a personal tool to develop your creativity, or as a way to share information with others, sketchnotes are a powerful way to create memorable, engaging info summaries while you also develop and express your own unique visual style.
In this hands-on workshop at the SF Pen Show, you'll create a visual vocabulary of both objects (things) and concepts (ideas), practice simple lettering techniques, and learn to structure information into common layout patterns. Then you'll bring it all together as you practice creating sketchnotes in real time. You'll further hone your skills with collaborative feedback and critique.
If you're new to sketchnoting, this is a fun and fast way to get started. If you're a seasoned sketcher or visual note-taker, you'll advance your practice in a whole new way!
Please bring:
Your favorite writing pens
Your favorite notebook/paper/journal/sketchbook
A grey marker, pen with ink or grey pencil
Any color media that you like to use (such as colored ink, markers or pencils)
Your enthusiasm and energy
These materials will be provided:
Regular letter-sized paper
Pre-printed practice templates for activities
An assortment of colored pencils for use during the session
A box where you can store your inner critic during the session
About the Facilitator:
Kate is a sketchnoter, graphic facilitator, nature journaler, and a lover of all things sketchy. As principal at Intelleto, she creates visual explanations that make complex ideas simple, memorable and shareable. Kate has been a visual practitioner for over 25 years, using a broad range of sketching techniques to support communication in organizations big and small. She's sketchnoted 100s of events, led workshops for clients including the Stanford d.school, Uber, Walmart Labs, Google, Singularity University and General Assembly, and teaches interaction design at the California College of the Arts. Kate believes that sketching is the engine of curiosity, that sharpie pens smell like ideas, and that the touch of pen to paper opens a world of personal expression, wonder, and magic. Kate tweets and instas at @katerutter, blogs at www.intelleto.com and co-hosts the NSFW podcast What Is Wrong With UX.
---
---
Basic Nib Care & Tuning
Instructor: Sunny Koh
9:00am-12pm
Tuition: $70, tools and materials included
This class is now full. To be placed on the waitlist, please email: [email protected]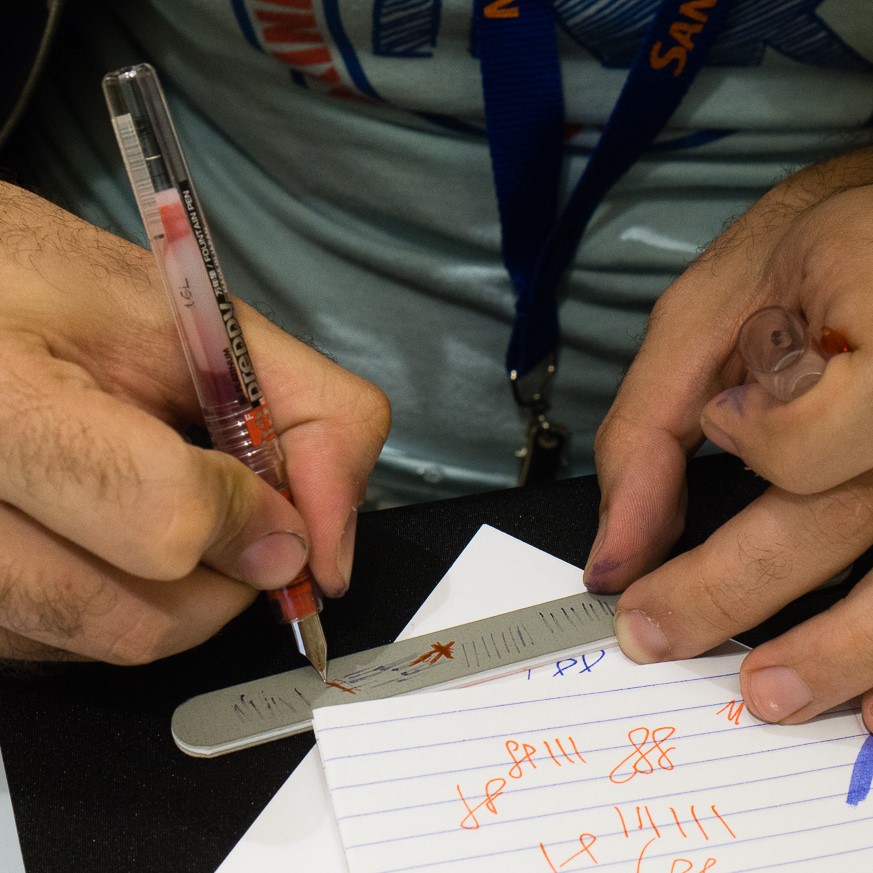 Do you want to learn how to diagnose and smoothen problem nibs? Learn from Nibworker Mr. Sunny Koh with hands-on instruction on pen maintenance, nib diagnostics and simple repairs and smoothing.
Learn how a Pen and Nib works
How to use a Loupe for diagnosing problems
Understand the perfect nib geometry
Testing the pen ink flow using the Japanese techniques
Tine alignment and flow adjustment
Nib smoothing using the Binderize Method
---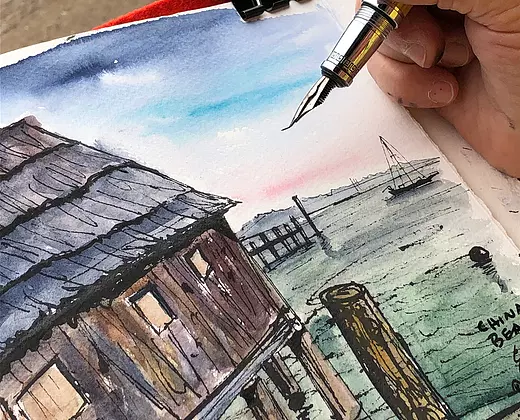 Urban Sketching with Fountain Pens
Instructor: Eileen Goldenberg
11:30am-1pm
Tuition: $95 (sketch kit included)
Register for the class here:
Eileen P. Goldenberg, award winning artist and avid Urban Sketcher, will teach you the basics of how to set up an Urban Sketch: big shapes, shadows and color. Urban Sketching is a relaxing and interesting way to learn to see the world around you. We will sketch outside( weather permitting.) Fountain Pens are excellent for Urban Sketching!
FREE Sketch kit with class! Please bring a fountain pen with permanent ink, such as Platinum Carbon Black.
Questions? [email protected]
Travel Journaling
Instructor: Abbey Sy
1:30-3pm
Tuition: $75, journaling kit included
Register for the class here: Abbey Sy – Travel Journaling
Note: This class is sold out.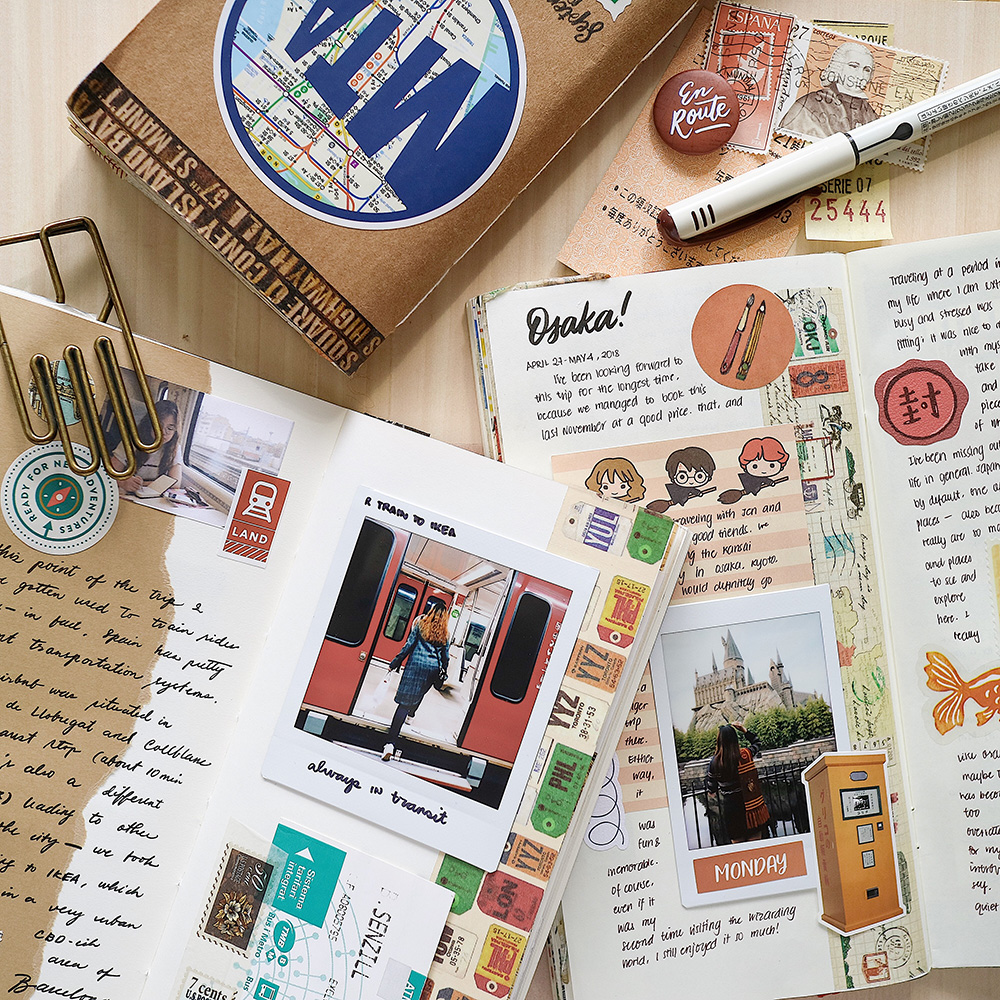 Learn how to record your trips and adventures with this travel journaling workshop, hosted by artist and author Abbey Sy.
During the workshop, you'll get to know about travel journaling and gain creative insights as you peer into Abbey's own awe-inspiring travel journals for inspiration. Discover the many ways you can document about trips past, and find the best ideas for journal layouts and creating one of a kind pages that you'll remember by as a keepsake from your travels.
Please bring your own journal, pen, scissors, ephemera (from travels, or any travel-related materials you will need) and stationery for writing or documenting. The class will run for 90 minutes and will be led by Abbey's expertise in travel journaling. Students will work on a specific prompt together as part of the class.
Along with the class, participants will receive a journaling kit which includes:
Limited edition journal & collage zine (to be released in August 2023)
Travel journaling cheat sheet for ideas and inspiration
A signed copy of San Francisco, Documented (zine) featuring Abbey's travel journal pages
Abbey Sy postcard and sticker
Everyday Explorers Co. alphabet sticker sheet
Digital copy of The ABCs of Journaling (link will be sent once slot has been confirmed, before the workshop date)
PS: If you have copies of Abbey's books, you may bring them and have them signed at the workshop.
---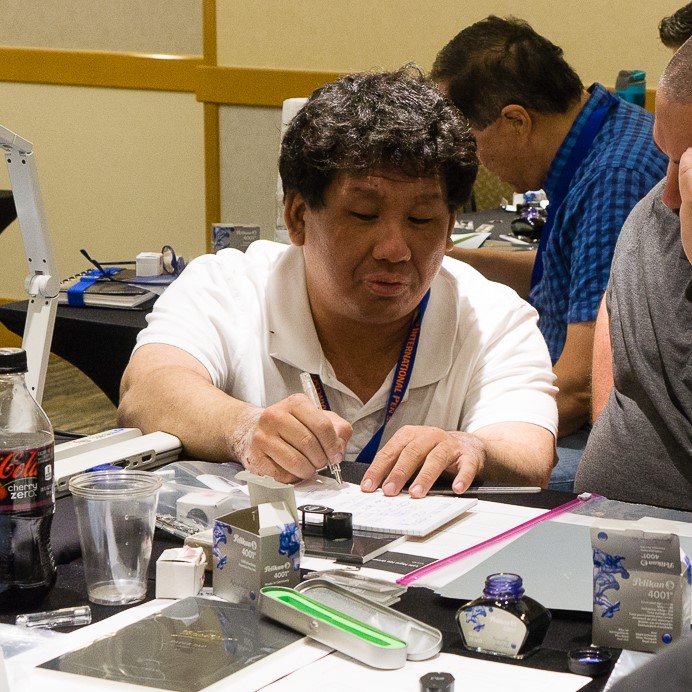 Nib Grinding Workshop
Instructor: Sunny Koh
1:00-5:00pm
Tuition: $100, tools and materials included
This class is now full. To be placed on the waitlist, please email: [email protected]
** Please note that Sunny's Basic Nib Care & Tuning class is a pre-requisite for this Nib Grinding Workshop. Two sessions are scheduled prior to this class – one on Friday afternoon and the other on Saturday morning. **
Do you want to learn how to make Stubs, Italics and Obliques? Nibworker Mr. Sunny Koh will give hands-on instruction on how to make these custom nib grinds using sandpaper and a Jeweler's Block, the low-tech way.
Trained by Richard Binder in nibworking and by Nathan Tardiff in nib retipping, Sunny is a practising nibworker from Straits Pen in Singapore.
---
Method to Madness: Creating personal systems with all our fun stuff
Instructor: Julia van der Wyk
1:00-2:30pm
Tuition: $50
Register for Julia's class here: https://artworkatrium.com/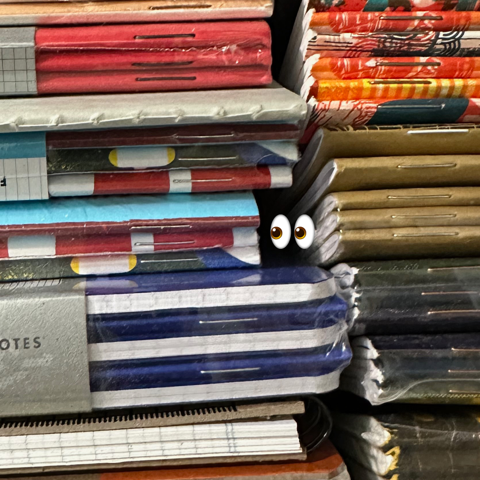 Do you have stationery or art supply items that are waiting for their own special purpose?
Do you have a purpose in mind but have yet to find the right supplies for expression?
Do you flip between digital and analog throughout the day?
Join artist and web developer Julia van der Wyk as we match up methodologies and systems with our beloved stationery and art supplies. Our daily routines can be structured or fluid, and either way have great opportunities for enjoyment of stationery, pens and ink. We'll talk about what we do, what we'd like to do, and finding a routine that sticks.
Bring your favored stationery or art supplies, questions, and conundrums!
---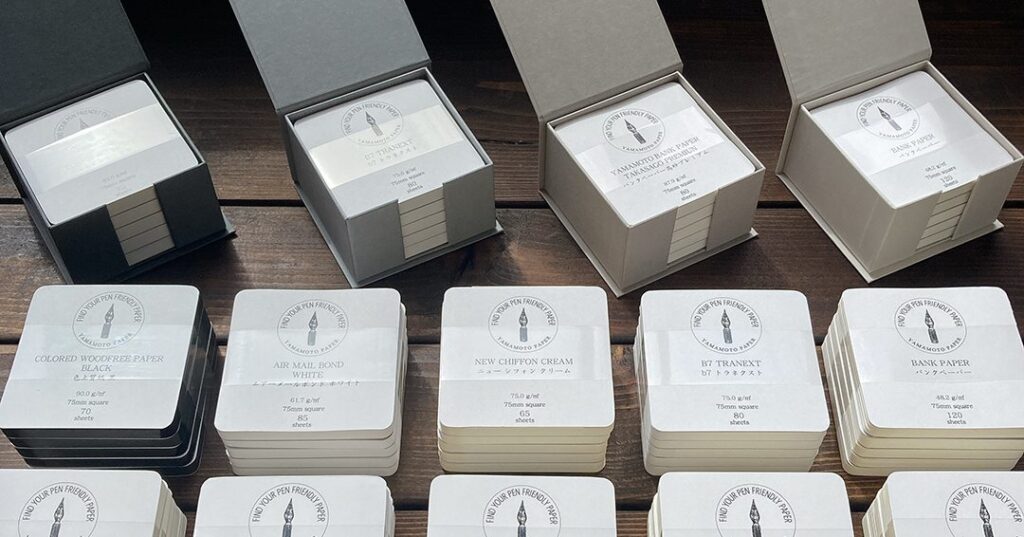 Every Paper has an Origin Story
Instructors: Taizo Yamamoto and Bruce Eimon
3:30-5:00pm
Tuition: $30, includes a Yamamoto Paper MEMO BOX
This class is now full. To be placed on the waitlist, please email: [email protected]
Taizo Yamamoto, owner of Yamamoto Paper, and Bruce Eimon, owner of Think on Paper, will walk you through 10 different kinds of Japanese fountain pen friendly paper and explain the backstory of each. You will get to write on all papers to hone in on your likes and dislikes.
Mr. Yamamoto will share his own challenges in making high-end notebooks as the Japanese paper industry goes through cost cutting and consolidations.
Every participant will receive a Yamamoto Paper MEMO BOX filled with five different kinds of paper.
Please bring your own writing instruments to test the paper with.
Class participation fee is $30.
---
Crossed Structure Binding Class
Instructor: Cheryl Ball
9:00-11:00am
Tuition: $75, all materials included
Limit: 12 students
To register, please send an email to: [email protected]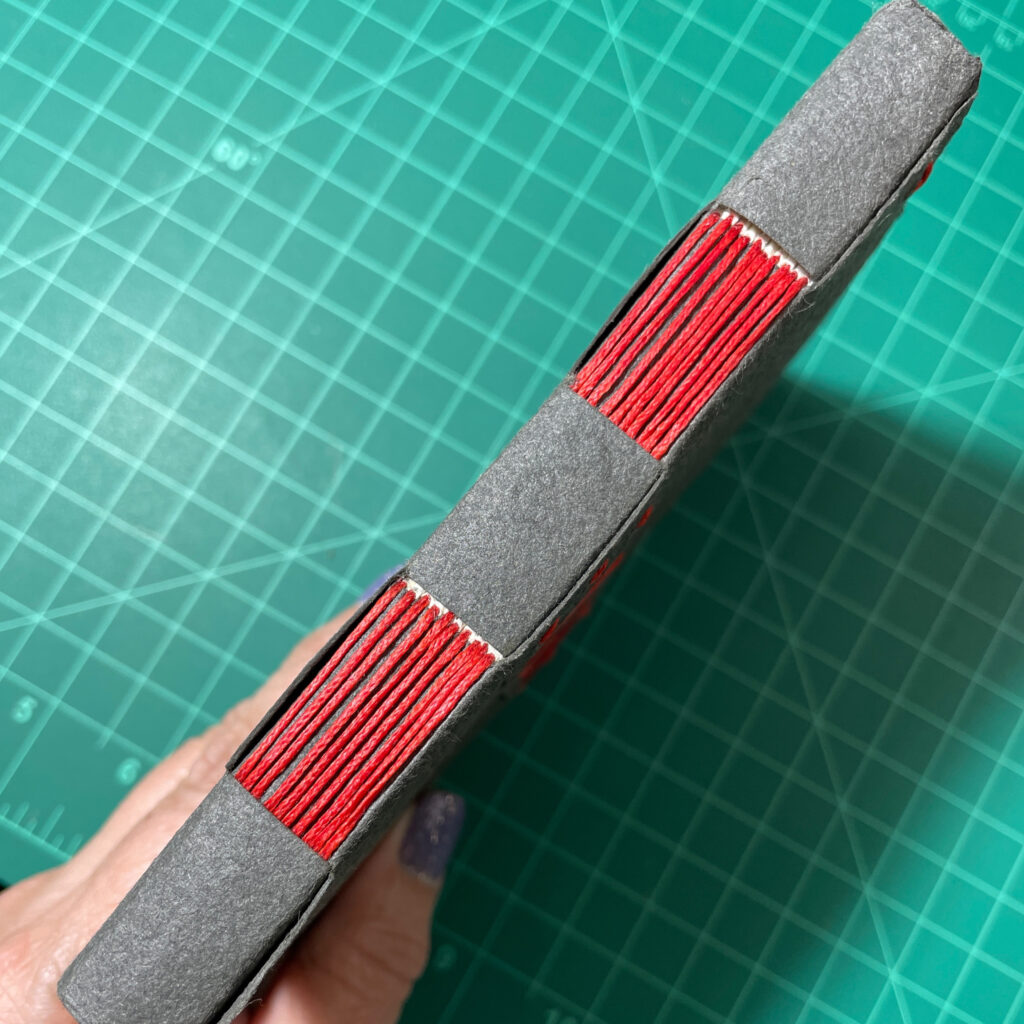 In this 2-hour workshop, we'll make a blank notebook using fountain pen-friendly paper.
This binding was invented by Carmencho Arregui, a Spanish bookbinder and conservator. It's based on the traditional long-stitch binding. The Crossed Structure binding employs traditional bookbinding methods but allows for personalization and self-expression through the use of colorful materials and finishing touches
Beginners welcome.
---
Enjoy Rubber Stamps with TRAVELER'S notebook with eric small things
Instructor: eric small things
Tuition: $80
3:00-4:30pm
Register for the class here: Enjoy Rubber Stamps – Saturday
Note: This class is sold out.
Journal and document your everyday experience using TRAVELER'S notebook. A fun way to decorate the empty pages is through rubber stamp impressions. eric is a famous eraser stamp artist in Japan and has created popular stamp designs using erasable rubber for brands like Sakuralala, Pilot, Kamihaku, and more. This interactive demo gives you an opportunity to see her hand-carving process and a chance to use her original hand-carved eraser rubber stamps.
---